Need a custom logo fast? Our team will create a stunning, original design for you. Your business will stand out from the crowd, wowing competitors and customers alike.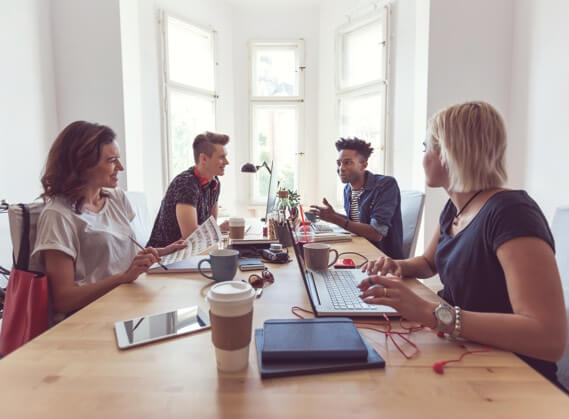 All of the logos we design have one goal in common: building a strong marketing foundation for your business. The greatest logos inspire something deeper than credibility. They radiate integrity and stir up confidence.

Let's design a logo that inspires, together.
Why Sai Solutions Is Different
There are hundreds of logo designers online seemingly all doing the same thing so you need to understand what makes us different from all the rest.
With our unlimited everything policy (that's unlimited revision rounds and unlimited redraws) you have the freedom to experiment with different ideas with your designer. It doesn't matter how many changes you make or how many designs we present to you because you will never be asked for extra money. If you don't like any of the first set of designs, that's perfectly OK and you're not going to hurt our feelings by telling us. We'll just have a chat and find out what's not working and then the next set of designs will be bang on the money.
We're not in business to nickel and dime you, we're here to make sure you get the logo of your dreams and nothing less. That's why our unlimited everything policy is so loved and enjoyed by our customers and you're going to love the freedom of it too. You have complete peace of mind knowing that the logo design is going to be perfect.
We never put you under pressure to select a design you're not happy with. In fact we go out of our way to make sure we only ever move forward when you're absolutely delighted and ready for the next stage. You're in complete control of your own happiness.
You know what makes us different. Here's how we tailor the experience for you.
If you're still unsure of our commitment, you can just ask our past customers. Their kind words are why we're still in the business of logo design after 6 years.
"I am so much more than pleased with my logo, the word pleased doesn't do it justice. I love my logo. And when you do business with The Logo Company, I know you will love your logo as well"
"I would recommend this company to anyone who wants a great logo done by true professionals. It was a pleasure to work with them."
"If you're looking for a company to do design work, don't bother looking anywhere else, it will just be a disappointment! We will definitely consider Sai Solutions."